Corowa Airport
The Corowa Airport is an ex-WWII training airport with only a couple of the original buildings remaining. It has also been used for national and international parachuting events and is home to Corowa Recreational Flying, the Corowa Soaring Centre, Corowa Cougars Rugby Club and is the local headquarters of the NSW Rural Fire Service. It is also home for 10-12 weeks of the year to the Army Parachute School.
The following information about the Corowa Airport has been sourced from ERSA and local knowledge.
Location: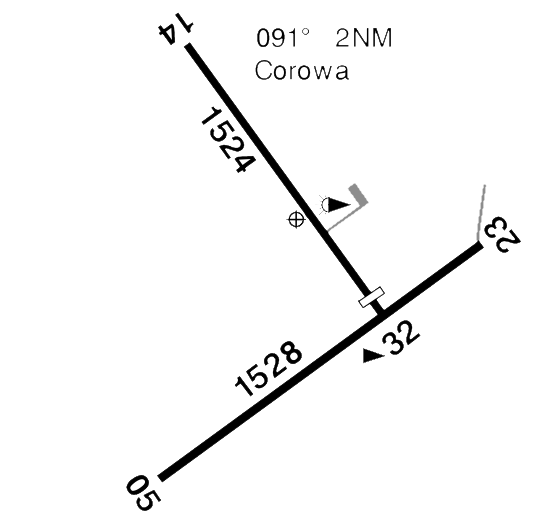 YCOR: S35 59.4.0 E146 21.1.0
UTC: +10 EST +11 ESDT
Elevation: 469 ft AMSL
Runway Details:
05/23: 1528 metres
14/32: 1524 metres
Meteorology:
AVFAX: Code: 3040
ARFOR: Code: 30
Radio:
CTAF: 132.45
PAL: 119.6
FIA: 125.2 (circuit area)
Aerodrome Operator:
Federation Council, Ph 02 6033 8999
Fuel:
Avgas: Aero Refuellers have withdrawn the avgas facility due to poor patronage.
Premium Unleaded: Corowa Recreational Flying Ph 0429 328 053.
Additional Information:
RA-Aus Flight Training. Corowa Recreational Flying. Ph 0429 328 053.
Glider Operations between November - March every year, right hand circuits for runway 14 and 05. Contact Corowa Soaring Centre on 02 6033 5036.
Charts:
WAC: 3457
VTC: Albury
ERC: Low 2
VNC: Deniliquin